Spring 2016
Student Projects
The DDS teams gave presentations on their projects on 23 March 2016. You can read all about the event in Data, Design and Society — Final Presentions by Nicola Osborne.
Team 1: Meal Deals
Team 2: Food Hub
Team 3: The RA Connection
Team 4: Pimp My Pollock
Team 5: Trayless Dining
Team 6: Save the Cups!
At the University of Edinburgh, an estimated 1 million coffee cups are going to landfill every year: a staggering number. In our project, we looked for ways to reduce the amount of waste caused this way. We decided to design posters that would boost the University's current Keepcup scheme –– if you bring a University of Edinburgh-branded Keepcup to one of the University Cafés, you receive a 20p discount on your coffee. Read More >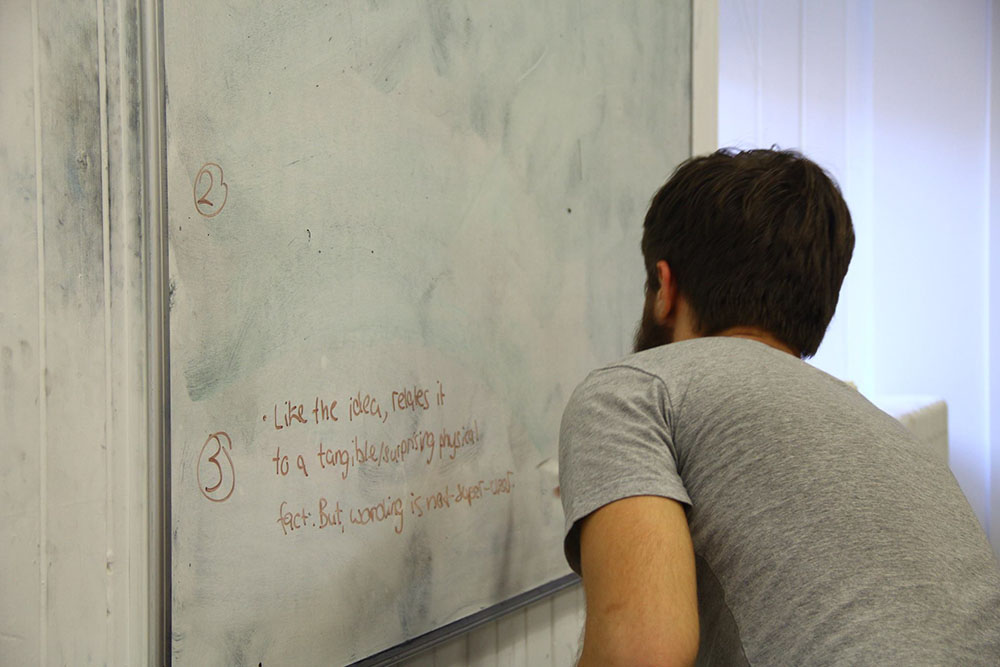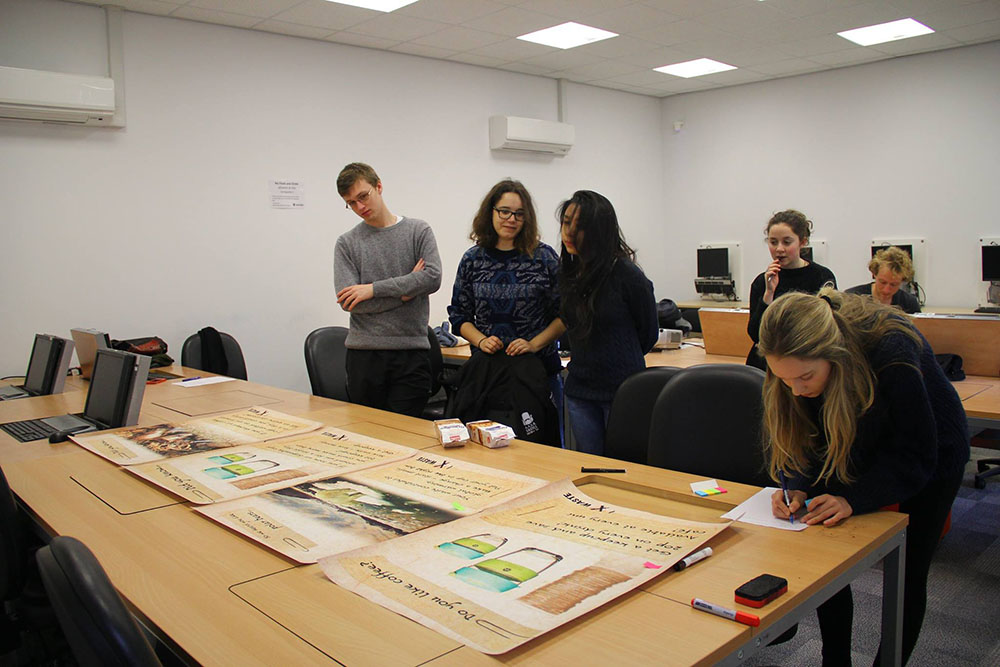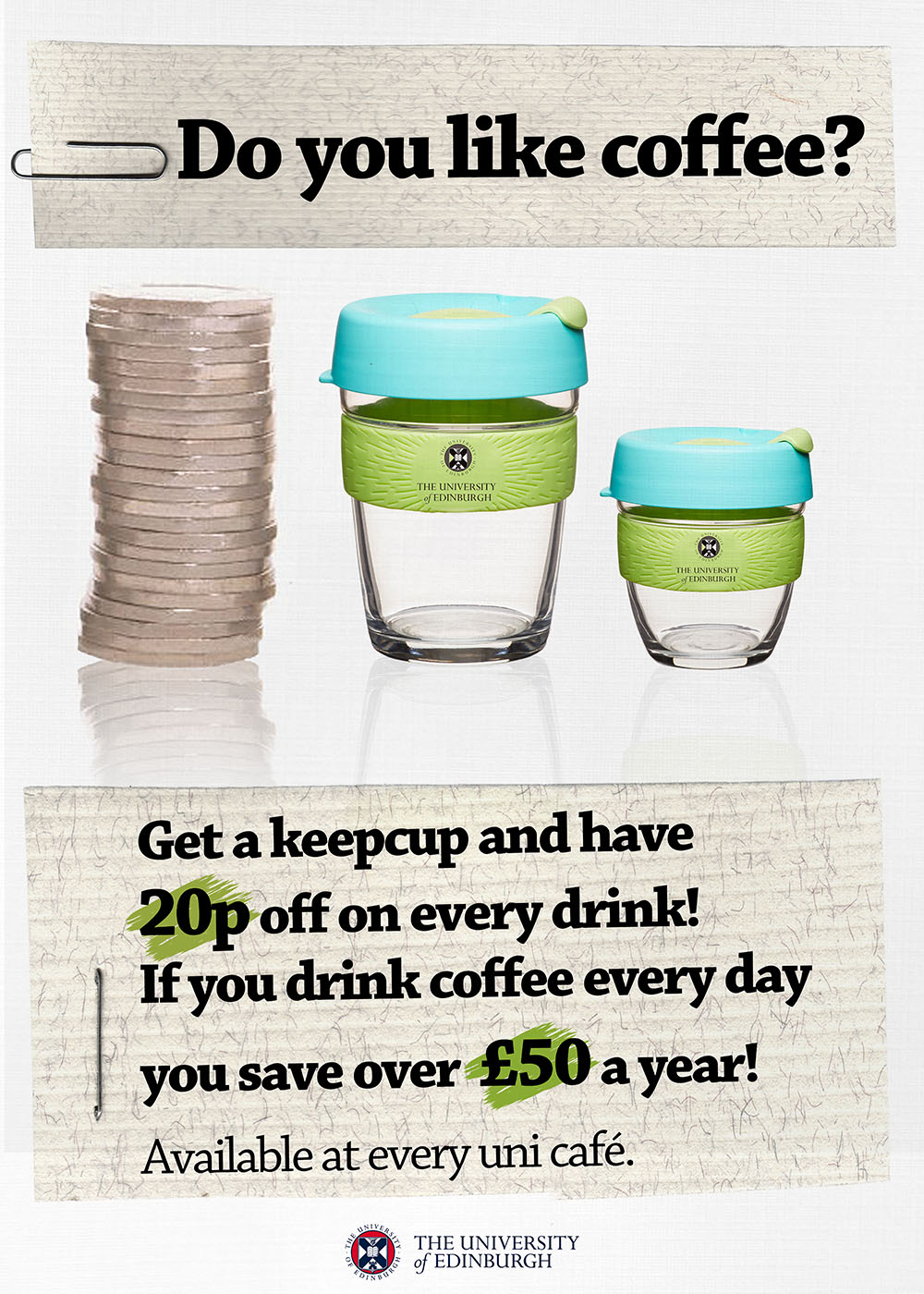 ---
Team 7: Good Eats